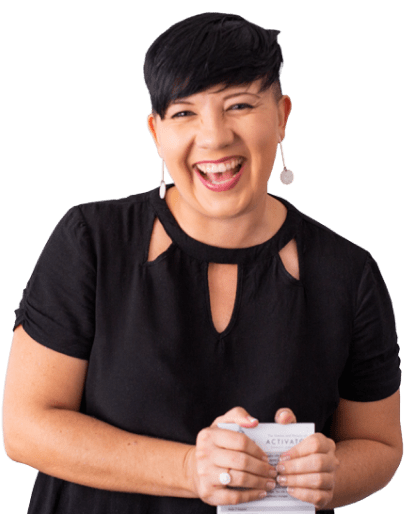 Welcome to Virtuous Coaching
We use tailored tools, ideas and solutions to meet the unique development and performance needs for:
" I am part of a self-regulating group of elite coaches who provide accountability to clients and the coaching profession as a whole".
Bio: Elviera Schreüder
Virtuous Coaching was founded in 2012 by Elviera Schreuder. Since then she provided coaching to a variety of clients including Business Owners, C-suite level executives, Directors as well as Senior leaders within South Africa and internationally. She has a strong entrepreneurial and marketing background and a passion for business growth.
Teams she worked with include corporate, small to medium sized business, government sponsored, educational sector, medical sector, engineering sector as well as non-profit organisations. She has successfully facilitated, designed skills development workshops and work readiness training.
She mobilises human potential to achieve performance optimisation, increased engagement and higher profitability. She helps address the right steps in the right order, to improve how you operate and, draw out the human potential to accelerate growth, achieve significant goals and work more efficiently.
As a Gallup Global Strengths Coach and Certified Results Coach she uses scientifically backed methods in the areas of neuroscience and research based strengths psychology.
As an Associate Certified Coach, ICF she forms part of an international group of elite coaches who provide accountability to clients and the coaching profession as a whole.
She does not take a "one-size-fits-all" approach – but tailors the process. She enjoys working with culturally and generationally diverse teams (Millennials and Baby Boomers alike), in virtual and in-person settings. and can help bridge generational gaps.
In her spare time, she does outdoor activities, listens to podcasts and socialises.
Elviera's Top 5 CliftonStrengths


Individualisation | Significance | Learner | Restorative | Belief
Elviera's Business Profile 10


Knowledge | Disruptor | Profitability | Risk | Selling
Why Choose me as your Coach?
I integrate the CliftonStrengths™ talent assessment into my offerings to give you access to your areas of greatest potential. CliftonStrengths is the world's leading assessment in strengths-based understanding.
Tailored Approach
As a keen observer, I can build productive teams. I appreciate differences, value diversity and can intuitively pinpoint what makes you or your organisation, special. In order to bring out your best, I customise how I work with you.
Become Exceptional
As your coach, I will inspire you to keep reaching for outstanding performance. You will become recognised and successful through my strong uplifting influence.
Cutting Edge Expertise
As a coach, I am continuously learning in order to empower you with the latest tools and information on wellbeing, engagement and performance. With me by your side, you will grow in confidence and discover new paths.
Solution-Focused
I have a knack for figuring out where improvements can be made in order to bring you, your team, your business and your goals back to life. Together we can come up with custom solutions to overcome challenges.
Principled Purpose
My strong values and convictions make me exceptionally service-oriented, ethical and mission driven as a coach. I am committed to giving you the best experience and outcomes as we journey.
Frequently
Asked
Questions
Q: How do I get started?
A: Contact me.
Q: How long is a session duration?
A: 45 – 90mins.
Q: When and where do we meet?
A: Online from Tuesdays – Fridays.
Using Zoom, Google Meet, FaceTime.
Q: Can we meet in person?
A: By special arrangement.
Q: What is your cancellation policy?
A: 24hrs in advance.
Q: Do we talk or meet beforehand?
A: We'll definitely talk, and meet if needed.
Q: Are you professionally trained?
A: Yes.
Q: Do you have industry qualifications?
A: Yes.
Q: What are your terms of business?
A: Click Here.
Q: What is your privacy policy?
A: Click Here.
I serve a diverse collection of people and organisations. It is all based on who can benefit from my coaching.
They are mostly professionals or business builders who actively pursue individual and business development. They have great work ethic, are driven to excel and highly productive. They want to leave a legacy and live a purposeful life.
My clients range from various positions, be it entry-level employees to senior managers and business owners.
The combining factor is that my typical client is someone who wants to become better at whatever they do. Some want to be better managers, some better employees, some better partners and others, better organisations.
Most of my clients are normal, balanced people who just want to be more effective and satisfied.
I work with people who can benefit from my coaching.
I don't work with individuals whose situation is not conducive to coaching, or people who I feel would be better served by a therapist or other specialist.
If I feel that I will not be able to contribute improvement, I will tell the prospective client and suggest alternatives.
It turns out there are numerous problems in making it on your own. You might not notice the issues that are standing in your way or if you do, you don't necessarily know how to fix them. And the result is that somewhere along the way, you stop improving.
Coaching is about contributing to the improvement of a situation by creating change.
If you look through my website, you will be able to easily identify any of my services that could benefit you.
A coach acts as your external eyes and ears, providing a more accurate picture of your reality.
Coaching helps you take the results you already have, and help you build on it. This helps you in making clear judgements, learn from experiences that previously may have crippled your thinking, make better choices and take actions with purpose.
How do professionals get better at what they do? How do they get great?
There are two views about this. One is the traditional academic view where you go to school, you study, you practice, you learn, you graduate, and then you go out into the world capable of your own improvement.
The opposing view comes from sports where everybody needs a coach. Everyone. The greatest in the world needs a coach.
A coach is objective and can guide you to a whole other level of awareness, enhanced thinking, new energy and powerful results.
You can have a look at the testimonials on this website to help you answer the question.
Coaching works, although it has its limits. It is beneficial and powerful, but it cannot solve problems you don't want to solve.
Coaching works for people who want to make it work. It won't work for people who want everything done for them.
You constantly spend time, money and effort to make progress and advance.
Coaching collects all that spending and aligns it with your goals and values. It will save you money, time and energy because coaching gets you to the results you aim for, quicker.
You will see results much sooner than you think.
You should experience new insights after the first step we take together.
Does the coach make the coaching process effortless and invisible?
Does the coaching make me feel positive and optimistic?
Look for a coach with success stories to tell and a help-you attitude.
Yes. Most people, however, prefer online meetings after Covid19.
We can Zoom, WhatsApp video, FaceTime, Google Meet or whatever way you want to talk.
Feel free to call me or request a call-back via my Contact Page.
Yes. Just give me a call and I'll put you in touch with some of my past and present clients who have kindly offered to talk to prospective clients. I just ask that you are polite, professional and courteous; and that you respect their confidentiality.
I price my coaching on value, not time spent.
That is why I don't always work at an hourly rate, but a price per coaching programme or retainer agreement.
You can find my fees on my website.
Yes, my Coaching Agreement. It's a simple document outlining our commitments to one another.
When this happens I always offer a short optional (and complimentary) session to conclude our coaching series or reassess coaching outcomes.
As long as I have 24 hours' notice, before we start, there is no charge.
Under 24 hours' notice, means I will have completed all my preparation and made my travel and schedule commitments. You will need to forfeit a percentage of the fees.
Confidentiality and your privacy is a high priority.
Teaching situations and case studies – I may mention topics or situations discussed but will be careful not to mention personally identifying details without your permission.
I won't share any information about our interactions.
The Meaning Behind
Virtuous Coaching
a word used to describe Heroes of Strength
VIRTUOUS, as derived from its ancient roots, mean…
strength, efficiency, wealth, riches,
a great army, ability, excellence,
a force, power, substance,
resources, virtue, valour, ability,
a host, mighty, valiant and worthy.
Symbolic Meanings of our logo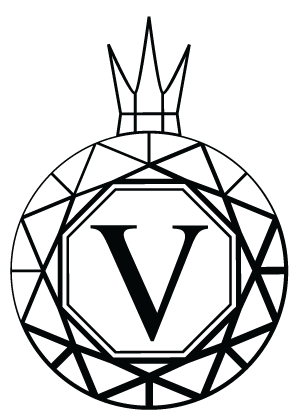 Let's develop – and strengthen – your innate talents.
Do you need marketing services?
We offer graphic design, digital marketing and a clear strategy to attract customers and grow your business.
Highlights
• Virtuous Coaching was founded in 2012 and has helped many Individuals, Teams & Leaders, Educators & Students and Businesses, excel through strengths-based and results-oriented coaching.
• Elviera has successfully worked with entrepreneurs, professionals, small businesses, schools, and managers.
• During 2014 Elviera was involved in the Letamo Work Readiness Program. She and her team developed several work readiness workshops & also facilitated them.
• Elviera featured for 3 years (2014-2016) on Capricorn FM's Motivational Corner – The Recline – with Radio Presenter Prudence Mabasa.
• During 2017 Elviera partnered to develop and present a Customer Care workshop.
• Elviera featured on Capricorn FM's The Tailored Experience with Radio Presenter Hlekani Shikwambana during 2019 and 2020.
• In 2019 Elviera was the guest speaker at the Tzaneen Chamber of Commerce for D'Arcy-Herrman & Co Inc in celebration of their 60 years in business.
Words of Praise
I fit in because people value my strengths.
I learned a lot about myself and those I work with.
Because of this workshop I have learned to look for strengths in other people and use it to connect better with them. It is a work in progress though.
I know myself better, I understand my colleagues much better and when we differ with regards to opinions or reactions, I first think of individual strengths and which one could be at work causing the difference. I now look at people differently by quickly scanning through their Top 5 strengths then I say to myself "….OK…THAT IS WHY….."
The most usable thing I gained was learning about other people's strengths.
I understand my colleagues better and it opened up another world of communication between people. Understanding peoples different reactions to certain situations, makes for a successful team. I'm so thankful to PEPPS for investing in me.
I know my strengths and talents and the importance of working as team.
I learned that my talents work with my profession and that I can identify them to improve the way I communicate and work closely with my colleagues.
I really enjoyed "The power of building complimentary partnerships" activity. I was happy and motivated.
I can recommend the services of Virtuous Coaching and Elviera Schreuder as facilitator to any company or individual. The professionalism and effectiveness of the coaching services rendered to our company is commendable.
International Marketing Manager