Elviera Schreuder
Total Optimisation Coach ™
EXPERIENCE
• Total Life Optimisation™
• Total Team Optimisation™
• Total Business Optimisation™
• Total Academic Optimisation™
Through cutting-edge coaching and well researched tools you'll learn to leverage your strengths to create more engagement, wellbeing and outstanding performance.
Coaching for Growth and Excellence
Through the use of scientifically backed methods, we address the right steps in the right order to improve how you operate and, draw out the human potential to accelerate growth, achieve significant goals and work more efficiently.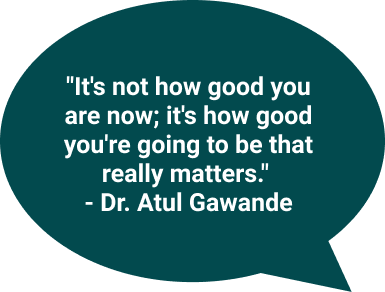 Work with Me
Along with my strong entrepreneurial and marketing background, I take on a strengths-based and neuroscience approach to bring out the best in you. This helps you make credible and informed decisions. I guide you to create a future, based on your strengths and what you excel in. I enable you to solve problems, action your goals and build new as well as lasting habits.
Choose your Coaching Pathway to view Fees:
For Individuals
Knowing your CliftonStrengths can have a profound impact on your life. It can propel you forward into a new future you never imagined for yourself! Now is the time to optimise your life! Achieve more, live more and make use of your potential!
For Teams & Leaders
Focused on improving your performance as a leader and team member, working together more effectively and individually. Learn how to truly motivate each team member. Get rid of bad managers and thrive!
For Students and Educators
Improve performance and motivation. Designed to help you bring out the best in your class and drive optimal engagement as an educator. As a student, discovering your CliftonStrengths will contribute to your academic achievement.
For Business Builders and Entrepreneurs
In working together we can identify segments where your business can be optimised and from there customise a strategy based on your BP10 talents. Experience more wellbeing, profitability and and team chemistry.
12 Lasting Benefits
of Working with a Coach
Cultivates professional development

Drives management effectiveness

Boosts team dynamics

Aids conflict resolution

Enhances team performance

Helps career transitions

Enriches leadership development

Contributes to academic achievement

Increases engagement

Improves wellbeing

Creates an exceptional culture

Increased productivity
What do my clients say?
I fit in because people value my strengths.
I learned a lot about myself and those I work with.
Because of this workshop I have learned to look for strengths in other people and use it to connect better with them. It is a work in progress though.
I know myself better, I understand my colleagues much better and when we differ with regards to opinions or reactions, I first think of individual strengths and which one could be at work causing the difference. I now look at people differently by quickly scanning through their Top 5 strengths then I say to myself "….OK…THAT IS WHY….."
The most usable thing I gained was learning about other people's strengths.
I understand my colleagues better and it opened up another world of communication between people. Understanding peoples different reactions to certain situations, makes for a successful team. I'm so thankful to PEPPS for investing in me.
I know my strengths and talents and the importance of working as team.
I learned that my talents work with my profession and that I can identify them to improve the way I communicate and work closely with my colleagues.
I really enjoyed "The power of building complimentary partnerships" activity. I was happy and motivated.
I can recommend the services of Virtuous Coaching and Elviera Schreuder as facilitator to any company or individual. The professionalism and effectiveness of the coaching services rendered to our company is commendable.
International Marketing Manager
Do you need marketing services?
We offer graphic design, digital marketing and a clear strategy to attract customers and grow your business.
Technologies and Affiliates